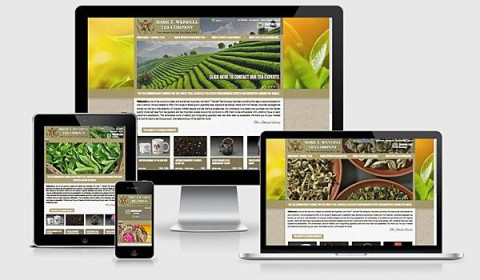 Pelland Advertising is one of the leading developers of fully responsive websites. One URL for every device! We are singularly committed to ensuring the success of small businesses in today's highly competitive and challenging marketplace. Our clients not only survive - but thrive - in this environment. Over 50 years of combined marketing experience across all media provide the foundation that will assure your total satisfaction with our results-driven, highly organic philosophy and approach. We go to extremes to understand each client's business, industry and specific needs, developing branding strategies and doing our best to become an integral component of your marketing team. Most importantly, we understand budgets and deadlines ... and how to improve the bottom line for your small business.
Pelland Advertising is comprised of a team of uniquely talented folks who do not compromise on their skills and capabilities. We start with a staff of in-house marketing pros who live and breathe the latest in graphic design trends but who vehemently avoid anything that is simply trendy fluff. We maintain our clients' sites (at no charge), proofreading and editing every word of copy to maximize its impact upon both human site visitors and search engine robots. Your photos are expertly enhanced, and SEO is an integral part of our work, not treated like an add-on (or at added cost). Our clients' sites consistently rank highly in organic searches for appropriate keywords and key phrases on both Google and Bing.
In addition to our website architects, our staff also includes a full-time server administrator and programmer who helps to insure that our designers' magic comes to life and smoothly functions 24/7. We maintain our own dedicated servers in multiple locations. When necessary, a growing network of on-call designers, programmers, and translators is available, working under our close supervision to ensure that every project progresses at lightning speed and with pinpoint accuracy. Everybody at Pelland Advertising is dedicated to keeping our clients' businesses growing.
Do not assume that the best is beyond your budget. Contact us for a free website analysis and a free one-hour consultation. We invite you to put us to the test!
Specialties
Basic Web Design
Branding Strategies
Brochure Design
Business and Postcard Card Design
Cascading Style Sheet (CSS) Design
Copywriting
Corporate Collateral
E-commerce Solutions
Facebook
Facebook Pages
Flyers
Full-Service Website Management
Graphic Design
HTML
HTML 5
HTML5
Identity & Brand Strategy
Interactive Media
Interactive Publications
Javascript & DHTML
JQuery
Landing Page Design
Logo Design
Map Production
Mobile Web Design
Mobile Website Design
Mobile Websites
Monthly Maintenance
MySQL
Online Marketing Strategy and Implementation
Organic Search Results
PHP Development
Print Advertising
Print Design
Responsive Web Design
Search Engine Optimization (SEO) Consulting
Shopping Carts
Site Maintenance
Small Business
Social Media Marketing Strategy & Implementation
Web 2.0 Development
Web Redesign
Website Audit
Website Hosting Services
Website Maintenance
Website Redesign