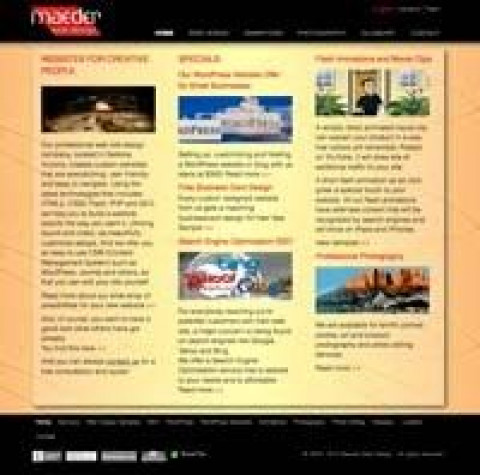 Our professional custom web site design company, located in Sedona, Arizona, creates websites that are eyecatching and easy to navigate. Using the latest technologies that includes HTML 5, CSS 3, Flash, PHP and SEO, we help you to build a website exactly the way you want it.
Our sites provide content management systems ( CMS ) such as WordPress, Joomla and others.
We invite you to visit our Samples and Services sections. Contact us for a free consultation and quote!
Specialties
Brochure Design
Business and Postcard Card Design
Cascading Style Sheet (CSS) Design
Content Management Systems (CMS) Expertise
Database Integration
E-commerce Solutions
Flash Animation
Flyers
Full-Service Website Management
Google Adwords Campaign Management
Graphic Design
Javascript & DHTML
Joomla CMS Expertise
Logo Design
Online Marketing Strategy and Implementation
PayPal Shopping Cart Integration
Photography Services
Posters
Print Design
Professional Illustration
Search Engine Optimization (SEO) Consulting
Slideshows
Website Hosting Services
Wordpress Expertise