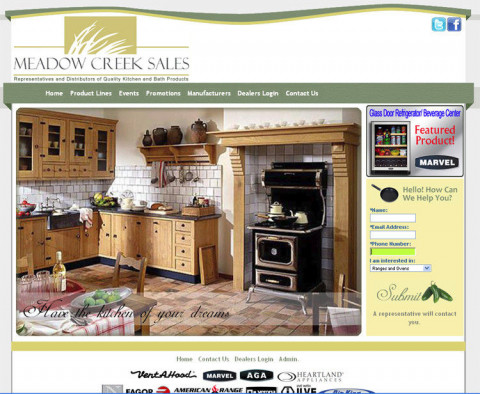 Wicks Web Solutions believes in clean, professional, creative design you will be proud of. We think this can be achieved without the big price tag of your large advertising agency and with better service and no games. We have the design solutions you are looking for.
Professional Web Design, WordPress content management systems, CSS, UI/UX, logo design, marketing, banner design, web development. Flash intros., Ecommerce, web site maintenance, Illustration and general graphic design, mobile websites.
Proficient in Adobe Creative Suite, WordPress, Microsoft Office
If your looking for professional - clean - creative - original - powerful design and illustration visit our website www.wickswebsolutions.com and we'll get started today!
Specialties
Affordable
Analytics
Animation
Banners
Basic Web Design
Blog Writing & Management
Brand-focused Design
Branding
Brochure Design
Business and Postcard Card Design
Business Consulting
Cascading Style Sheet (CSS) Design
Clean Design
Clean Designs
Content Creation
Content Development
Content Management
Content Management Systems (CMS) Expertise
Copywriting
Database Design
Database Developmenand A Full Range Of Programming Serv
Database Integration
Development
E-commerce Solutions
Email Marketing
Email Provider
Facebook
Flash Animation
Flyers
Full-Service Website Management
Google Adwords Campaign Management
Google Analytics
Graphic Design
HTML
HTML 5
HTML5
Identity & Brand Strategy
iPhone, iPad and Android Development
iPhone/iPad App Development
Java/J2EE Development
Javascript & DHTML
Joomla CMS Expertise
Keyword Research
Landing Page Design
Link Building
LinkedIn
Local Search
Local Search Marketing
Local Search Optimization
Localization
Logo Design
Maintenance
Market Research
Merchant Account Integration
Mobile Sites
Mobile Web Design
Mobile Web Developer
Mobile Website Design
Mobile Websites
Monthly Maintenance
MySQL
Networking
Online Marketing Strategy and Implementation
Packaging
PayPal Shopping Cart Integration
Photography Services
Photoshop
PHP Development
Posters
Press Release
Print Advertising
Print Design
Printing
Professional Illustration
Project Management
Public Relations (PR) Services
Responsive Design
Responsive Web Design
Search Engine Marketing (SEM)
Search Engine Optimization
Search Engine Optimization (SEO) Consulting
SEO
Shopping Carts
Site Maintenance
Slideshows
Small Business
Social Media Marketing Strategy & Implementation
Sql Server
Templates
Twitter
User Interface (UX) Design
Video Marketing
Video Production (Editing, Streaming) Services
Viral Marketing
Web 2.0 Development
Web Application Development
Web Consulting
Web Content Maintenance
Web Design
Web Designers
Web Redesign
Web Site Maintenance
Website Hosting Services
Website Maintenance
Website Redesign
WordPress Content Management
Wordpress Expertise
WordPress Themes
XHTML