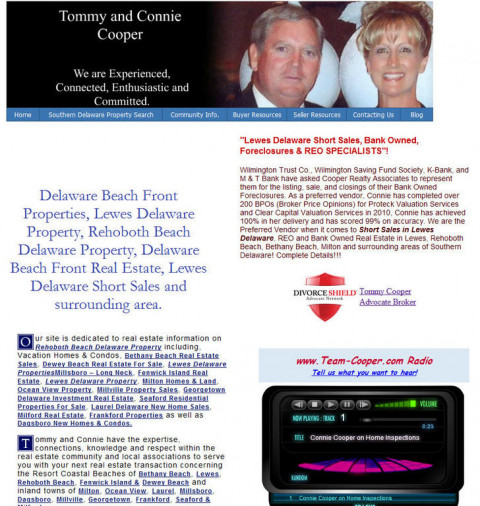 Milford Delaware iWebbIt - provides complete business website design services, graphics, Flash, website designs include multiple formats for Desktop computers, Tablets and Smart Phones, We have developed custom content management systems and services as well as implemented WordPress and Joomla sites, we also offer eCommerce solutions, audio and video blogging and much more.
We started in web development as a course of necessity back in 1995. Having problems getting our webmaster at the time to accomplish simple tasks led us into the practicality of doing the work on our web site(s). At that time everything was hand coded and hosting was very expensive.
Since then we have moved into web services design and support along with managing our own servers, all driven out of necessity.
Our approach is to move at our client's pace, educating when needed so that we all are satisfied with the end result.
Specialties
Blog Writing & Management
Cascading Style Sheet (CSS) Design
Content Management Systems (CMS) Expertise
Database Integration
E-commerce Solutions
Email Provider
Flash Animation
Full-Service Website Management
Graphic Design
HTML5 - Multiple Platforms For Delivery On Desktop
Identity & Brand Strategy
Javascript & DHTML
Joomla CMS Expertise
Logo Design
Merchant Account Integration
Monthly Maintenance
MySQL
Online Marketing Strategy and Implementation
PayPal Shopping Cart Integration
PHP Development
RET's - Real Websites And Services
Search Engine Marketing (SEM)
Search Engine Optimization (SEO) Consulting
Slideshows
Small Business
Social Media Marketing Strategy & Implementation
Tablet And Smartphones
Templates
User Interface (UX) Design
Video Production (Editing, Streaming) Services
Web 2.0 Development
Website Hosting Services
Wordpress Expertise
XHTML