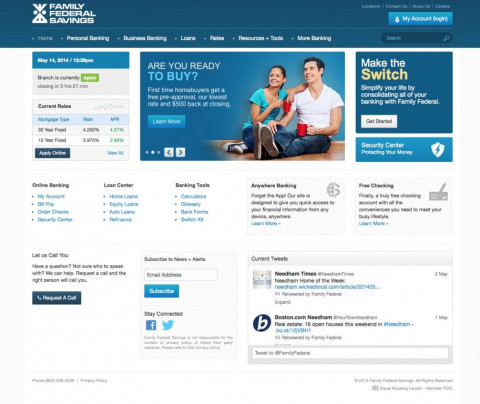 Arch Creative Group arrived on the playing field in 2003 as a group of well-seasoned professionals looking to expand their innovative reach. At the core of our founding was the belief that planning, intelligence, and purpose saves time and money. Today we continue to honor those values with every relationship we build and every challenge we meet. Based in Massachusetts — our operations are both local and national.
Our core verticals are responsive web+mobile design & development, brand & identity strategy and development, and digital marketing services.
We push the boundaries of web and mobile design by providing the best content and most innovative technology for our clients, placing their interests at the center of all we do and sharing their passion for consumer engagement.
Specialties
Blog Writing & Management
Brand-focused Design
Business Consulting
Cascading Style Sheet (CSS) Design
Clean Design
Clean Designs
Content Management Systems (CMS) Expertise
Content Strategy
Content Writing
Copy Writing
Copywriting
Corporate Collateral
Custom Web Applications
Database Developmenand A Full Range Of Programming Serv
Database Integration
Development
E-commerce Solutions
Email Marketing
Facebook
Full-Service Website Management
Google Adwords Campaign Management
Graphic Design
HTML 5
HTML5
Identity & Brand Strategy
iPhone/iPad App Development
Javascript & DHTML
JQuery
Keyword Research
Landing Page Design
LinkedIn
Logo Design
Magento
Market Research
Merchant Account Integration
Mobile App Development
Mobile Apps
Mobile Marketing
Mobile Sites
Mobile Web Design
Mobile Web Developer
Mobile Website Design
Mobile Websites
Monthly Maintenance
MySQL
Online Marketing Strategy and Implementation
PayPal Shopping Cart Integration
Photography Services
Photoshop
PHP Development
Press Release
Project Management
QR Code Integration
Responsive Design
Responsive Web Design
Search Engine Marketing (SEM)
Search Engine Optimization (SEO) Consulting
Site Maintenance
Slideshows
Small Business
Social Media Marketing Strategy & Implementation
Sql Server
Twitter
User Interface (UX) Design
Video Production (Editing, Streaming) Services
Viral Marketing
Web 2.0 Development
Web Application Development
Web Consulting
Web Content Maintenance
Web Designers
Web Redesign
Website Audit
Website Hosting Services
Website Maintenance
Website Redesign
Wordpress Expertise
WordPress Themes