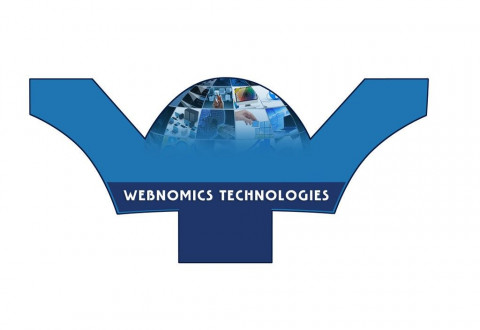 Webnomics technologies is a leading global IT services provider. Established in 2005; Webnomics Technologies has years of experience and satisfied clients in many regions including USA, Canada, UK and EU. Our dedicated team is highly experienced and equipped with up-to-date technical skills to keep high standards of our work. We specialize in the following areas:
Web designing
Web development
Software development
Development outsourcing services
E-commerce solutions
Visit us at our website for more details and get a free, no-obligation quote.
Specialties
.NET Engineering
Affordable
AJAX
ASP.net
Asp.net Development
Cascading Style Sheet (CSS) Design
Content Management System Development
Content Management Systems (CMS) Expertise
Custom Web Applications
Database Integration
DotNetNuke
E-commerce Solutions
Economic Development
Full-Service Website Management
Graphic Design
iPhone/iPad App Development
Javascript & DHTML
Joomla CMS Expertise
Learning Management Systems (LMS)
Logo Design
Mobile App Development
Mobile Apps
Mobile Sites
Mobile Web Design
Mobile Web Developer
Mobile Website Design
Mobile Websites
PayPal Shopping Cart Integration
QR Code Integration
Real Estate
Responsive Design
Responsive Web Design
Search Engine Optimization (SEO) Consulting
Shopping Carts
Site Maintenance
Small Business
User Interface (UX) Design
Web 2.0 Development
Web Application Development
Web Consulting
Website Redesign
XHTML