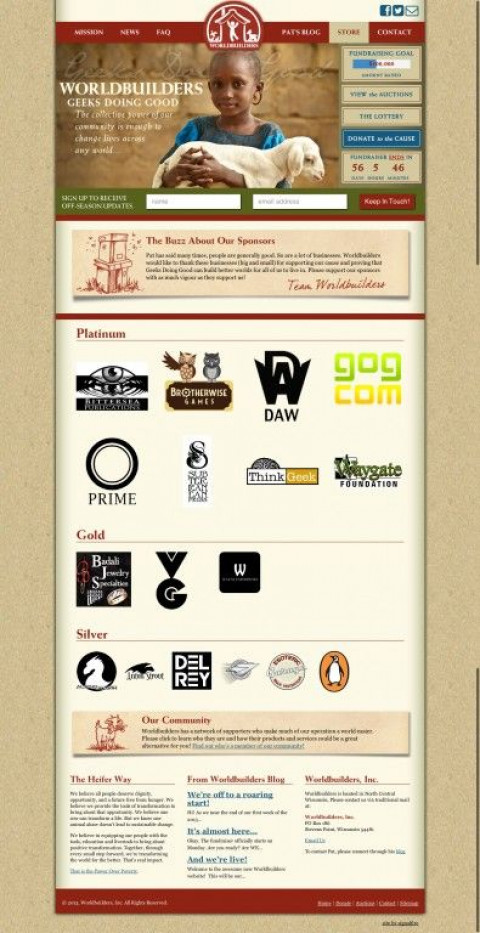 Signalfire is a strategic digital agency focusing on creative website design, business smart social media, focused email marketing, and engaging content strategy.
Signalfire's team is a determined mix of creative graphic designers, code-fluent programmers, intuitive user interface designers, savvy content and media developers, passionate social media enthusiasts, and detail driven account managers. Our team understands the importance of every business' brand and the ever-changing mediums every business must succeed in.
Our specialty—listening. Signalfire excels at listening to the client's needs, to the market environment, and to the target audience. The results can be found with our clients, many of whom have been with us since the start.
Specialties
Blog Writing & Management
Brochure Design
Business and Postcard Card Design
Clean Design
Content Management Systems (CMS) Expertise
Content Writing
Copywriting
E-commerce Solutions
Email Marketing
Expression Engine
ExpressionEngine
Facebook
Flyers
Full-Service Website Management
Google Adwords Campaign Management
Graphic Design
Identity & Brand Strategy
Logo Design
Online Marketing Strategy and Implementation
PPC/CPC Campaigns
Print Advertising
Print Design
Professional Illustration
Public Relations (PR) Services
QR Code Integration
Responsive Web Design
Small Business
Social Media Marketing Strategy & Implementation
Twitter
User Interface (UX) Design
Video Production (Editing, Streaming) Services
Web 2.0 Development
Web Application Development
Web Redesign
Website Maintenance
Website Redesign
Wordpress Expertise