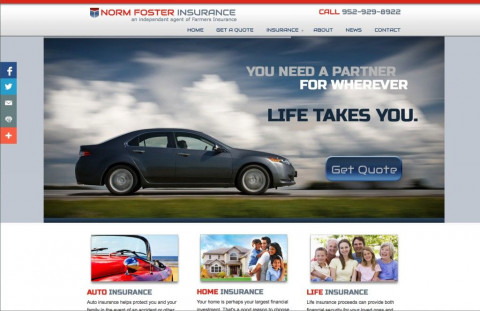 We create modern, eye-catching websites and print designs to help you build a strong presence for your business. By creating professional websites and print marketing we can help you reach your target audience in a way that is compelling and relevant to their needs, generating more traffic to your website or store front and increasing sales.
We're passionate about helping businesses find their groove.
Let us show you how, TODAY.
Specialties
Advertisements
Basic Web Design
Billboards
Brochure Design
Business and Postcard Card Design
Cascading Style Sheet (CSS) Design
Catalogs
Content Management Systems (CMS) Expertise
Copywriting
CSS3
Database Integration
Direct Mail
Display Advertising
Dreamweaver
E-commerce Solutions
Email Marketing
Facebook
Flyers
Full-Service Website Management
Google Adwords Campaign Management
Graphic Design
HTML
HTML 5
HTML5
Identity & Brand Strategy
Illustrator
InDesign
iPhone/iPad App Development
JQuery
Landing Page Design
Learning Management Systems (LMS)
Logo Design
Marketing
Mobile Web Design
Mobile Website Design
Mobile Websites
PayPal Shopping Cart Integration
Photography Services
Photoshop
PHP Development
Posters
PPC/CPC Campaigns
Print Advertising
Print Design
Printing
Product Photography
QR Code Integration
Responsive Web Design
Search Engine Marketing (SEM)
Search Engine Optimization (SEO) Consulting
Shopping Carts
Site Maintenance
Slideshows
Small Business
Social Media Marketing Strategy & Implementation
Twitter
User Interface (UX) Design
Web 2.0 Development
Web Application Development
Web Redesign
Website Audit
Website Hosting Services
Website Maintenance
Website Redesign
Wordpress Expertise