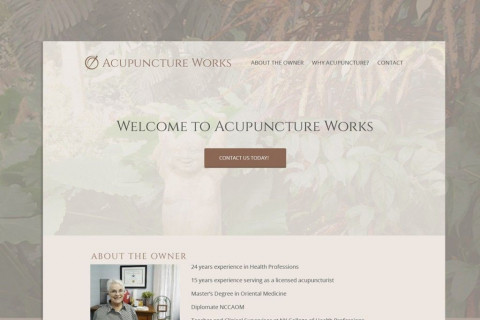 The Branding was established in 2014 by Aaron Dominguez with a vision to provide affordable marketing solutions for businesses but also provide designs that would help them make their mark in today's competitive digital age. The Branding has been built upon the success of its clients.
We believe that design adds value and great design is a product of asking the right questions and a deep understanding of the client's needs.
Our diverse skill set allows us to produce intelligent design solutions across a wide array of consumer touch points.
Specialties
3D Modeling & Animation
Affordable
AJAX
Animation
Banners
Basic Web Design
Blog Writing & Management
Brochure Design
Business and Postcard Card Design
Cascading Style Sheet (CSS) Design
Content Management Systems (CMS) Expertise
Copywriting
Corporate Collateral
Database Integration
Direct Mail
Drupal CMS Expertise
E-commerce Solutions
Email Marketing
Email Provider
Facebook
Flyers
Full-Service Website Management
Google Adwords Campaign Management
Graphic Design
HTML
HTML 5
HTML5
Identity & Brand Strategy
Interactive Media
iPhone/iPad App Development
Javascript & DHTML
JQuery
Landing Page Design
Learning Management Systems (LMS)
Localization
Logo Design
Market Research
Merchant Account Integration
Mobile Marketing
Mobile Web Design
Mobile Website Design
Mobile Websites
Monthly Maintenance
MySQL
Online Marketing Strategy and Implementation
Online Training
PayPal Shopping Cart Integration
Photography Services
Photoshop
PHP Development
Posters
PPC/CPC Campaigns
Print Advertising
Print Design
Professional Illustration
Public Relations (PR) Services
QR Code Integration
Real Estate
Responsive Web Design
Search Engine Marketing (SEM)
Search Engine Optimization (SEO) Consulting
Shopping Carts
Site Maintenance
Slideshows
Small Business
Social Media Marketing Strategy & Implementation
Templates
Twitter
User Interface (UX) Design
Video Production (Editing, Streaming) Services
Viral Marketing
Voiceover/Announcing
Web 2.0 Development
Web Application Development
Web Consulting
Web Redesign
Website Audit
Website Hosting Services
Website Maintenance
Website Redesign
Wordpress Expertise
XHTML