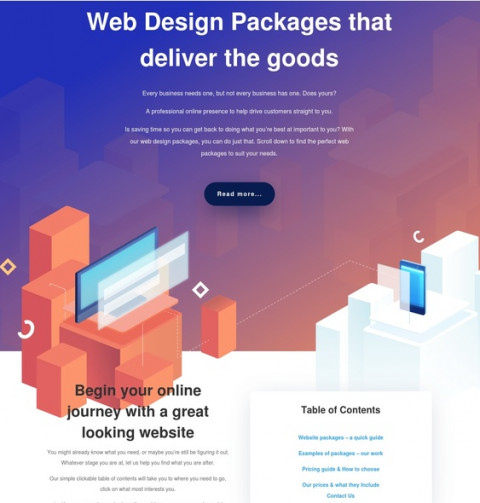 Here to help you grow your business and online presence by creating a great looking website.
Simple, straight forward and professional web design packages to suit your needs.
Our team have been creating websites since 1999, with offices in LA, Miami and London, UK.
Providing small business websites, portfolio and brochure websites, along with eCommerce sites, easy to use CMS and WordPress integration.
Premium website packages that are affordably priced to fit any client's budget. We specialize in web design, but also offer logo design.
Give your customers a fantastic first impression.
Take a look at some of our offers and how we can help to grow your business, click on our website to find out more.