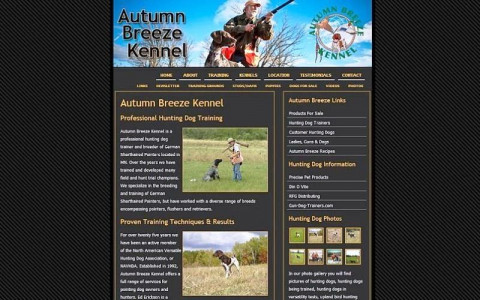 Dakota Web Creations provides diverse solutions including professional website development, including responsive website design and Search Engine Optimization (SEO), in West Fargo, ND.
The Dakotas' are beautiful, full of diverse scenery, people, culture and wildlife. Dakota Web Creations offers diverse solutions for your web presence and marketing needs too.
We provide Search Engine Optimization (SEO) services so your site can be found by potential new clients, along with logo, brochure and business card creation.
Specialties
Animation
Banners
Basic Web Design
Blog Writing & Management
Brand-focused Design
Brochure Design
Business and Postcard Card Design
Cascading Style Sheet (CSS) Design
Clean Design
Clean Designs
Content Management Systems (CMS) Expertise
Content Strategy
Content Writing
Copy Writing
Copywriting
Development
Direct Mail
Domain Registration
E-commerce Solutions
Email Provider
Facebook
Flash Animation
Flyers
Full-Service Website Management
Google Apps
Graphic Design
HTML
HTML 5
HTML5
Identity & Brand Strategy
Javascript & DHTML
Joomla CMS Expertise
Logo Design
Mobile Marketing
Mobile Sites
Mobile Web Design
Mobile Web Developer
Mobile Website Design
Mobile Websites
Monthly Maintenance
MySQL
Online Marketing Strategy and Implementation
PayPal Shopping Cart Integration
Photography Services
Photoshop
PHP Development
Posters
Print Advertising
Print Design
Printing
Responsive Design
Responsive Web Design
Search Engine Marketing (SEM)
Search Engine Optimization (SEO) Consulting
Shopping Carts
Site Maintenance
Slideshows
Twitter
Video Production (Editing, Streaming) Services
Web Designers
Web Redesign
Website Hosting Services
Website Maintenance
Website Redesign
XHTML