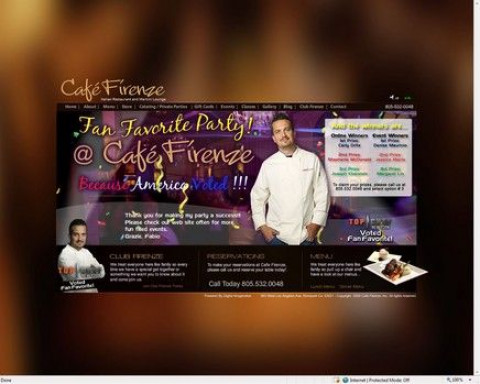 Digital Imagination, founded in 1996 and located in Westlake Village, California offers the award winning experience and creativity to help companies leverage Internet and digital technologies to more effectively execute their business, marketing, and IT strategies.
In today's rapidly changing business environment, the convergence of Internet technology and digital media has not only fostered the development of powerful new business tools and strategies, it is increasingly becoming a measure of a company's corporate momentum and identity. In an effort to assist companies in taking advantage of these new technologies, Digital Imagination™ has developed a comprehensive range of dynamic products and Internet services tailored to add value to companies worldwide. Service categories include Strategic Business Consulting, Interactive Media Services, Internet Application Development, e-Business Systems Integration, and Hosting. Digital Imagination was founded in March of 1996 and since then the company has built a reputation of developing some of the best designed and highly efficient web sites on the Internet today.
Specialties
3D Modeling & Animation
Actionscript
AJAX
Animation
Blog Writing & Management
Brochure Design
Business and Postcard Card Design
Cascading Style Sheet (CSS) Design
ColdFusion
Content Management Systems (CMS) Expertise
Corporate Collateral
Database Integration
E-commerce Solutions
Email Provider
Flash Animation
FLEX
Flyers
Full-Service Website Management
Google Adwords Campaign Management
Google Apps
Graphic Design
Identity & Brand Strategy
Interactive Media
Java/J2EE Development
Javascript & DHTML
LAMP
Localization
Logo Design
Market Research
Merchant Account Integration
Monthly Maintenance
MySQL
Online Business Strategy.
Online Marketing Strategy and Implementation
Online Training
PayPal Shopping Cart Integration
PHP Development
Podcasts
Posters
PPC/CPC Campaigns
Print Advertising
Print Design
Search Engine Marketing (SEM)
Search Engine Optimization (SEO) Consulting
Social Media Marketing Strategy & Implementation
User Interface (UX) Design
Video Production (Editing, Streaming) Services
Viral Marketing
Web 2.0 Development
Website Audit
Website Hosting Services
Wordpress Expertise
XHTML