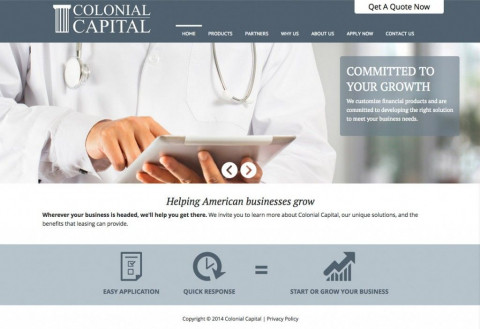 Imagine if your website and marketing were really working for you. Imagine having a trusted partner who took the time to understand your business, your market, and your goals. If you didn't have to worry about your website or your marketing, you could truly focus on what you do best – run your business.
Are you ready to invest in your business? We're ready to help.
At JV Media Design (JVM, for short), we help businesses just like yours to achieve their marketing goals. Through effective website design, design for printed materials, and strategic marketing, you'll be able to see the difference working with a trusted partner makes.
What our clients are saying: "...We know that our success will be largely the result of that very critical brand name recognition that the JV Media team has created for us. – Robert Wald, CEO, Body Archer®"
Specialties
3D Design
3D Modeling & Animation
Asp
ASP.net
Basic Web Design
Blog Writing & Management
Brochure Design
Business and Postcard Card Design
Cascading Style Sheet (CSS) Design
Clean Design
Clean Designs
Content Management Systems (CMS) Expertise
Content Writing
Database Developmenand A Full Range Of Programming Serv
E-commerce Solutions
Email Marketing
Facebook
Flyers
Full-Service Website Management
Graphic Design
HTML
HTML 5
Identity & Brand Strategy
Javascript & DHTML
Landing Page Design
Local Search Marketing
Local Search Optimization
Logo Design
Mobile Sites
Mobile Web Design
Mobile Website Design
Mobile Websites
Monthly Maintenance
MySQL
Online Marketing Strategy and Implementation
Photography Services
Photoshop
PHP Development
Posters
Print Advertising
Print Design
Printing
Professional Illustration
Responsive Design
Responsive Web Design
Search Engine Marketing (SEM)
SEO
Shopping Carts
Site Maintenance
Small Business
Social Media Marketing Strategy & Implementation
Twitter
Video Production (Editing, Streaming) Services
Web Consulting
Web Content Maintenance
Web Design
Web Designers
Web Redesign
Website Hosting Services
Website Maintenance
Website Redesign
Wordpress Expertise
XHTML