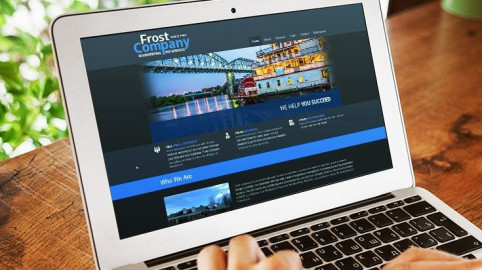 Video Ideas Productions specializes in unique solutions for clients across all media platforms. From high quality media for marketing and advertising to websites that not only inform but influence. We have the talent, experience and vision to take your project from concept to completion.
Three decades of our award winning solutions have satisfied customers across the country, from Fortune 100 companies to small businesses.
We live in a world that exists online. Customers are buying everything from electronics and groceries to cars and houses from the comfort of their living rooms. Local competition is a thing of the past; today you are facing global competition. To stand above the rest you need an online presence as creative and strong as the individuals behind your business.
Today, it seems that everyone knows or is related to someone that builds websites on the side. They offer very cheap solutions because they have no overhead, no employees and even no business license. Many people have had their website developed by someone like this only to find that they cannot get updates and changes made when they need them - on their schedule - and in many cases even loose contact with the developer because they "don't do that anymore". They end up having to re-develop their website, after wasting a lot of time, money and losing business so, they look for a reputable, experienced company to develop their website for them.
Don't fall prey to that experience. Let us help you from the beginning.
Whether you are building a brand new website or simply looking to update your existing site, our team is ready to meet your needs. Our programmers and graphics artists will develop a custom website for you using PHP or through the Kentico platform using HTML, CSS, ASP, and jQuery.
We can also design and create an effective website solution including custom programming and e-commerce solutions. Our Content Management System allows you to edit your own website content without having to know programming code. We can truly use the digital content we produce in many different ways to be cost effective and create a consistent look and branding for your company.
You need a team backed by a powerhouse content management system, but who also have the design experience to engage your site visitors. That is why Video Ideas teamed up with Kentico CMS: to provide you with a website that not only connects customers to your products and services through a dynamic e-commerce interface, but also one that reflects your values and brand in the most effective way.
Specialties
Animation
Content Management Systems (CMS) Expertise
Corporate Collateral
Flash Animation
Learning Management Systems (LMS)
Logo Design
Online Marketing Strategy and Implementation
Print Design
Video Production (Editing, Streaming) Services
Website Hosting Services