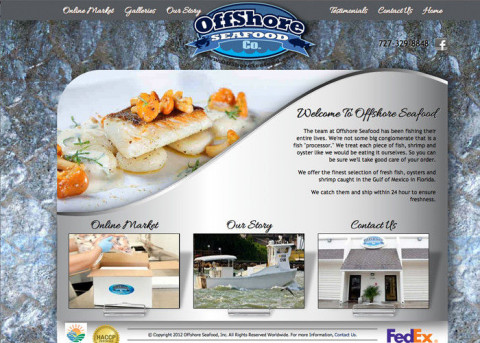 IDEAS4 is one of Florida's premier full-service marketing and web design firms with more than 20 years marketing, advertising, web design and SEO experience. We leverage our experience in multiple disciplines to bring you innovative and creative solutions to your company's marketing problems.
Our Full Control CMS (content management system) was built from the ground-up to make sure makes updating your website is a breeze (it's not a "template" CMS systems either - your website solution is branded to your organization's needs and the CMS is integrated into it ). Full Control is SEO, Google, Bing and Yahoo friendly and allows you to add Google landing pages, hidden content page, Adwords landing pages and more.
Our SEO and SEM (Search engine optimization/Marketing) and Social networking skills will get you noticed quickly.
Plus, we work with companies of all sizes, from Fortune 500 companies, to startups, building an affordable custom solution just for you.
Give us the opportunity to show you what we can do, and you don't be disappointed.
Specialties
B2B Marketing
Blog Writing & Management
Brochure Design
Business and Postcard Card Design
Content Management Systems (CMS) Expertise
E-commerce Solutions
Franchise Marketing
Full Service
Full-Service Website Management
Google Adwords Campaign Management
Graphic Design
Identity & Brand Strategy
Logo Design
MySQL
Online Marketing Strategy and Implementation
PayPal Shopping Cart Integration
Print Advertising
Print Design
Search Engine Marketing (SEM)
Search Engine Optimization (SEO) Consulting
Social Media Marketing Strategy & Implementation
User Interface (UX) Design
Web 2.0 Development