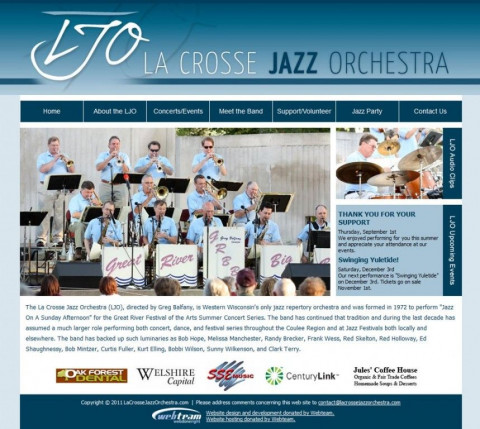 Webteam offers innovative web design and internet applications for our clients. Our experienced developers will listen to your needs and create a web site that complements your business and provides tools to make your business information flow smoothly to your clientele.
Webteam services include web site design, multimedia design, e-commerce, database programming, online education, custom applications, and web site hosting.
Call Webteam today at for your free consultation!
http://www.webteam.net
Specialties
Blog Writing & Management
Cascading Style Sheet (CSS) Design
Content Management Systems (CMS) Expertise
Database Integration
E-commerce Solutions
Email Provider
Full-Service Website Management
Google Adwords Campaign Management
Graphic Design
Javascript & DHTML
Logo Design
Monthly Maintenance
MySQL
Online Marketing Strategy and Implementation
PayPal Shopping Cart Integration
PHP Development
Print Design
Professional Illustration
Search Engine Marketing (SEM)
Search Engine Optimization (SEO) Consulting
Slideshows
Small Business
Social Media Marketing Strategy & Implementation
Website Hosting Services