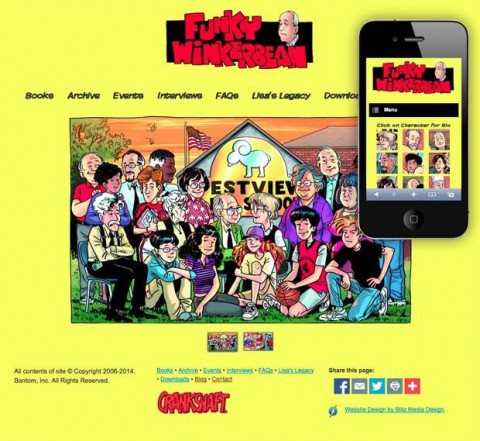 You don't need a website. You need an effective online business! We design for what matters most: customers and sales. Designing for results is how we deliver relevant, practical website and marketing strategies. The ultimate indicator of a successful website or marketing campaign is results-more visitors, more "clicks," more conversations, more sales. Our process begins by identifying the results you desire, then building a rich media platform to achieve your goals. Experienced firm provides small and medium businesses with responsive web site design and redesign, search engine optimization, e-commerce, social media campaigns, content management systems, print design, lead generation, photography, and other tools to keep your site effective and dynamic. Contact us to schedule a free consultation.
Specialties
508 Accessibility
Basic Web Design
Blog Writing & Management
Brand-focused Design
Brochure Design
Business and Postcard Card Design
Cascading Style Sheet (CSS) Design
Clean Designs
Content Development
Content Management
Content Management Systems (CMS) Expertise
Content Writing
Copy Writing
Copywriting
Custom Web Applications
Direct Mail
Direct Marketing And 3-Dimensional Mailers
E-commerce Solutions
Email Marketing
Facebook
Flyers
Free SEO Analysis Of Current Website.
Full-Service Website Management
Google Advertising
Google Adwords Campaign Management
Graphic Design
HTML
HTML 5
HTML5
Identity & Brand Strategy
Identity & Logo Design
Interactive Media
Javascript & DHTML
JQuery
Landing Page Design
Local Search Optimization
Logo Design
Mobile Marketing
Mobile Sites
Mobile Web Design
Mobile Web Developer
Mobile Website Design
Mobile Websites
Monthly Maintenance
MySQL
Online Marketing Strategy and Implementation
Onsite/Web Integration
Pay-per-click Advertising
PayPal Shopping Cart Integration
Photography Services
Photoshp
PHP Development
Press Release
Print Advertising
Print Design
Public Relations (PR) Services
QR Code Integration
Responsive Web Design
Search Engine Marketing (SEM)
Search Engine Optimization (SEO) Consulting
Site Maintenance
Slideshows
Small Business
Social Media Marketing Strategy & Implementation
Web 2.0 Development
Web Application Development
Web Consulting
Web Content Maintenance
Web Designers
Web Redesign
Website Audit
Website Hosting Services
Website Maintenance
Website Redesign
Wordpress Expertise
WordPress Themes
XHTML