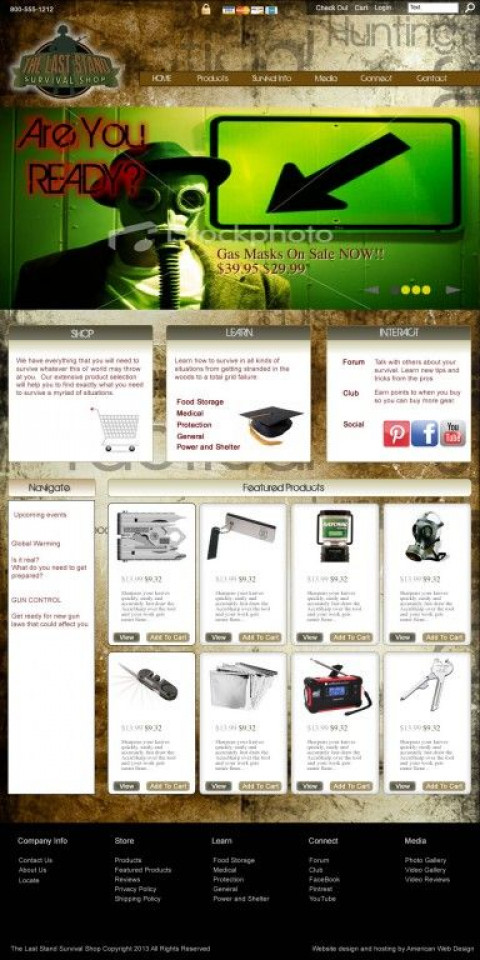 Building Websites that Create Customers
American Web Design (AWD) is a web design, web hosting, multimedia, and software development company that focus's on helping you with your business. We care about making sure you get the right website for your company that will in turn help your customers with their bottom line.
We pay attention to things like, "changing technology". Which today pertains to smartphones and IOS devices. We also note the needs of our customers (you) and developed our CMS system to help you manage your own website. From photo galleries to a full function E-Commerce platform, AWD has built and entire online system with you in mind. No need to download any software or take a software course. AWD is very user friendly and ready to work with you.
Services
* Web Design
* Web Hosting
* Ecommerce
* CMS
* SEO
* SEM
* Social Marketing / Networking
* Photography
* Videography
* Graphic Design
* Cold Fusion Programming
* SQL Database Design
* Marketing
Specialties
Android
Blog Writing & Management
Brochure Design
Business and Postcard Card Design
Cascading Style Sheet (CSS) Design
Cold Fusion Programming
Content Management Systems (CMS) Expertise
Database Integration
E-commerce Solutions
Email Provider
Flash Animation
Flyers
Full-Service Website Management
Google Adwords Campaign Management
Graphic Design
Identity & Brand Strategy
iPhone/iPad App Development
Javascript & DHTML
Logo Design
Merchant Account Integration
Mobile Web
Monthly Maintenance
MySQL
Online Marketing Strategy and Implementation
PayPal Shopping Cart Integration
Photography Services
Posters
Print Advertising
Print Design
Professional Illustration
Search Engine Marketing (SEM)
Search Engine Optimization (SEO) Consulting
Slideshows
Small Business
Social Media Marketing Strategy & Implementation
Templates
User Interface (UX) Design
Video Production (Editing, Streaming) Services
Web 2.0 Development
Website Hosting Services
XHTML