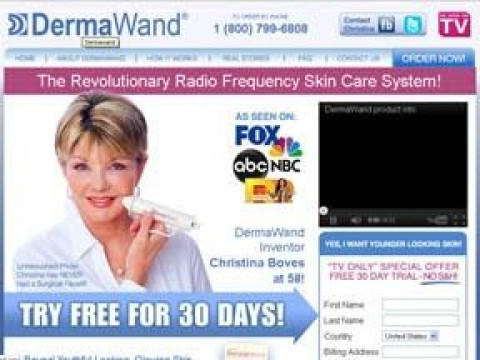 Your website from Spectra Software will make you stand out from your competition. Shown here are a couple of examples of our websites, including the Dermawand website which was nominated for 2 ERA Moxie Awards. Not only can we build you any kind of website you need, but we have the experience to put together an online marketing plan to fit any budget. Having a website without online marketing is like having a fully restored classic car locked away in your garage that only you go and admire once in a while.
Whether you need a 5-page informational website, a direct response website or a full-blown e-commerce website with activity calendar, videos and highest-quality graphics, Spectra Software is your one-stop shop. Please contact us for a FREE consultation to discuss where you want to take your business. We will provide you with some alternatives, help you refine your plans and provide you with some realistic cost estimates.
We pride ourselves on our long-term business relationships. Whatever your online needs are, please contact us today and let us show you how we can help you grow your online business; and start a long-term business relationship with you.
Specialties
AJAX
Basic Web Design
Business and Postcard Card Design
Cascading Style Sheet (CSS) Design
Content Management Systems (CMS) Expertise
Database Integration
E-commerce Solutions
Email Provider
Flash Animation
Full-Service Website Management
Google Adwords Campaign Management
Graphic Design
Javascript & DHTML
Merchant Account Integration
Monthly Maintenance
MySQL
Online Marketing Strategy and Implementation
Online Restaurant Orders
PayPal Shopping Cart Integration
PHP Development
Print Advertising
Print Design
Responsive Web Design
Search Engine Marketing (SEM)
Search Engine Optimization (SEO) Consulting
Slideshows
Small Business
Social Media Marketing Strategy & Implementation
Templates
User Interface (UX) Design
Web 2.0 Development
Website Hosting Services
Wordpress Expertise
XHTML