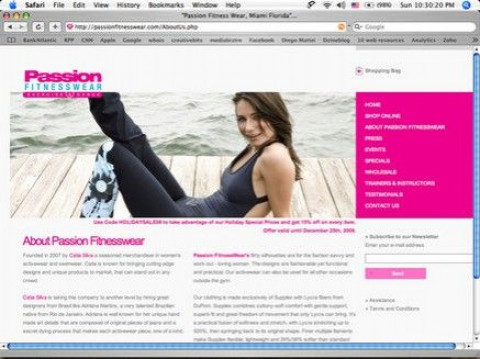 Silva Heeren is a full-service graphic and web design studio in Miami, with the goal of helping small to medium sized companies build their brand, at a competitive price with a more streamlined approach.
Our service doesn't stop after your website, logo or brochure is finished. We will provide you with the correct advice, anything from the right paper stock to the necessary programming language, in order to make your project exceed your customers' expectations.
We will be the art department your company needs, your graphics team outside of your office, just a phone call away.
Specialties
Brochure Design
Business and Postcard Card Design
Cascading Style Sheet (CSS) Design
Content Management Systems (CMS) Expertise
Corporate Collateral
E-commerce Solutions
Flash Animation
Flyers
Full-Service Website Management
Graphic Design
Identity & Brand Strategy
Logo Design
Market Research
Monthly Maintenance
Online Marketing Strategy and Implementation
Photography Services
PHP Development
Posters
Print Advertising
Print Design
Real Estate
Search Engine Optimization (SEO) Consulting
Website Hosting Services
XHTML